Skip to content


VAPORLAX DISPOSABLES ARE THE FIRST VAPE IN THE INDUSTRY TO COMBINE AN IMPRESSIVE 300MAH BATTERY WITH 1.5ML OF E-LIQUID, CREATING THE LARGEST AND MOST RELIABLE DISPOSABLE AVAILABLE. EXPERIENCE THE HYPE AND SEE HOW FAR VAPORLAX WILL TAKE YOU..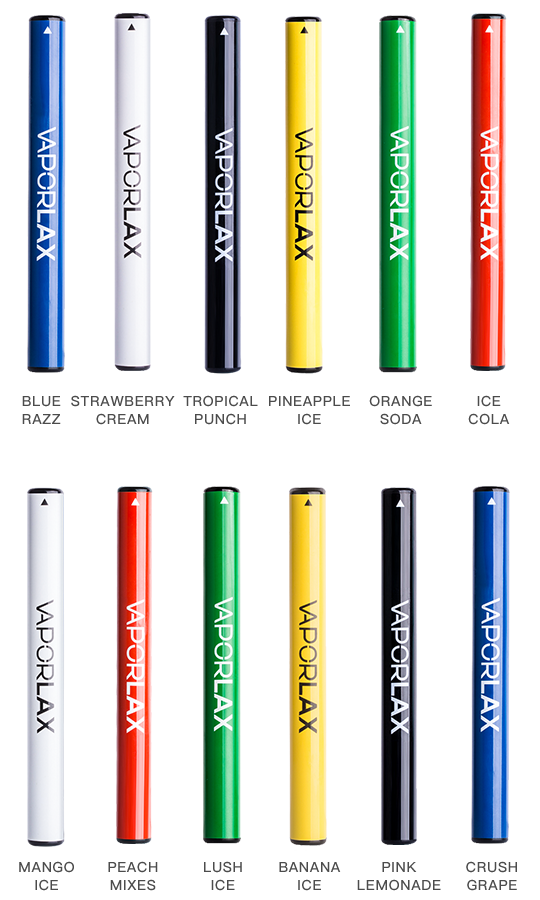 Pink Lemonade: Experience a crisp and sweet mixture of tangy lemonade and cherry flavors.
Peach Mixes: An exquisite blend of juicy mango and peach flavor, backed with a sweet and savory watermelon punch.
Strawberries Cream: A fresh blend of sweet summer.strawberries and savory ice cream flavor.
Mango Ice: Experience definitive mango flavor blended with icy menthol notes.
Pineapple Ice: Freshly cut, sweet pineapple flavor mixed with icy menthol.
Blue Razz: Sweet and tart blueberries mixed with bold raspberry flavor.
Troplcal Punch: Tropical guava, juicy watermelon, and tangy lemon flavors blended into an exotic vape flavor.
Lush Ice: Savory summertime watermelon flavor, blended with icy menthol. Banana Ice: Sweet and creamy banana flavor, blended with icy menthol.
Orange Soda: Freshly picked oranges, blended into an enjoyable soda flavor with menthol undertones.
Crush Grape: A fruity blend of sweet grapes, mixed with tropical lemon and guava flavors.
Ice Cola: A classic blend of familiar flavors. Sweet vanilla, cinnamon, and notes of citrus mixed into an enjoyable beverage flavor.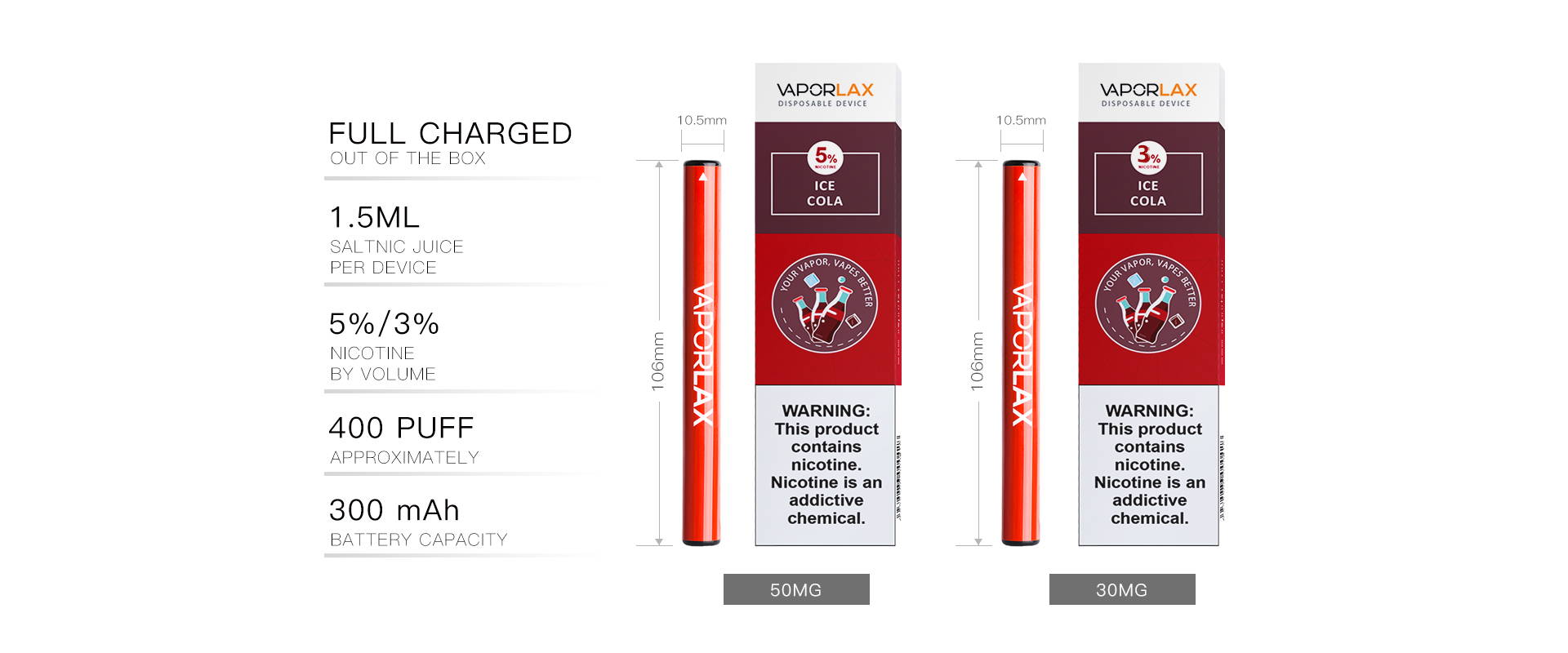 Sunday,Monday,Tuesday,Wednesday,Thursday,Friday,Saturday
January,February,March,April,May,June,July,August,September,October,November,December
Not enough items available. Only [max] left.
Add to Wishlist
Browse Wishlist
Remove Wishlist